Our History
Morrison Products was founded in 1923 by Hunter Morrison, Sr., manufacturing a variety of stamped metal products that included metal containers and automotive parts. The company eventually expanded to a new product line, blower wheels, after the Depression of the 1930s.
In 1962, Dan Holmes, Sr. acquired the assets of the company and began a strategic focus on the production and sale of air-moving equipment. Dan Holmes, Jr. and Harry Holmes joined the business in the 1970's and successfully carried the business forward.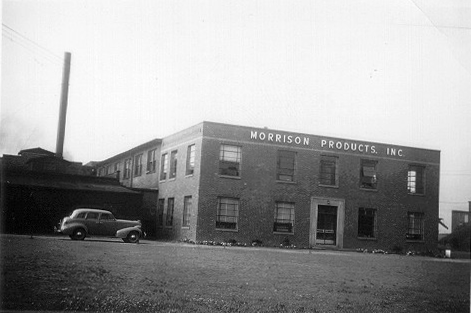 Today, Harry is Chairman of the Board and Harry's daughter, Megan Fellinger (President and CEO), and Dan Jr.'s daughter, Anne Schuerger (Senior Vice President), are responsible for day to day operations and strategic direction of the company. In August, 2018 we made our first acquisition and Lau Industries became part of our family business, strengthening our strategic focus on air-moving equipment. We now have facilities in Ohio, Indiana, Georgia, Texas, and Apodaca, Juarez and Santa Catarina, Mexico as well as the original manufacturing site and headquarters in Ohio. To learn more about the Lau business follow this link to www.laufan.com. In 2021, we achieved national certification as a Women's Business Enterprise through the Women's Business Enterprise National Council (WBENC).
Approaching our 100 year anniversary, we are proud of our 1,100+ employees that make up our Morrison Products family.